Yep, that's me in the corner. That's me in the spotlight.
Earlier this year, I submitted a piece to an regional anthology and it was accepted. Monsters in the Fog is the fifth anthology in a series published by Saint John's Partridge Island Publishing. The In the Fog anthologies contain short story and poetry pieces, featuring New Brunswick contributors, many of them first-time authors. Most of the pieces focus on New Brunswick locations and themes, but not always. Going forward, the editors say they plan to publish an In the Fog edition every year.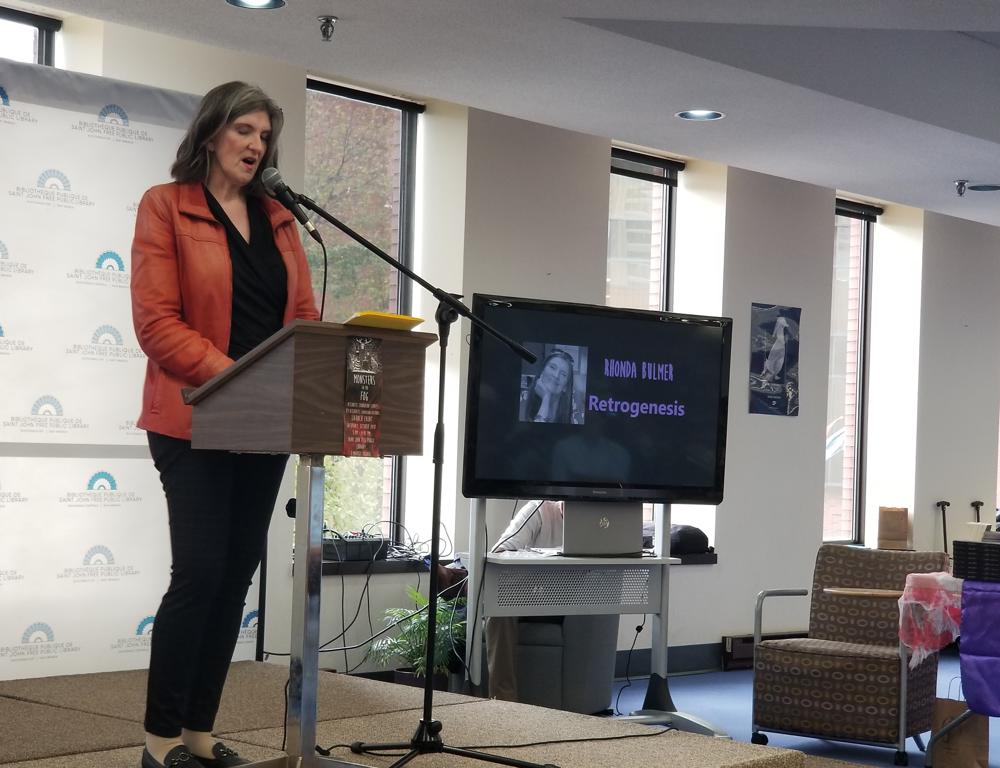 I'm pleased to be a part of this series. The editors commented that Monsters is probably the darkest edition they've produced so far. If you like ghoulies and ghosties and things that go bump in the night, this anthology is for you.
Not all of pieces are about Hallowe'enish things, though. My story, Retrogenesis, interprets the theme rather loosely – it's a fictionalized account of the stressful period during which my father was experiencing illness in his final years. For him and for us, dementia was certainly a Monster in the Fog.
Partridge Island Publishing is a non-profit organization, incorporated in 2019, and have been working hard ever since to grow their brand, promote the work of local authors and develop a community of writers that can build on their own success. My friend Allan Hudson recently wrote a story about them for his well-known South Branch Scribbler blog. You can read about it here.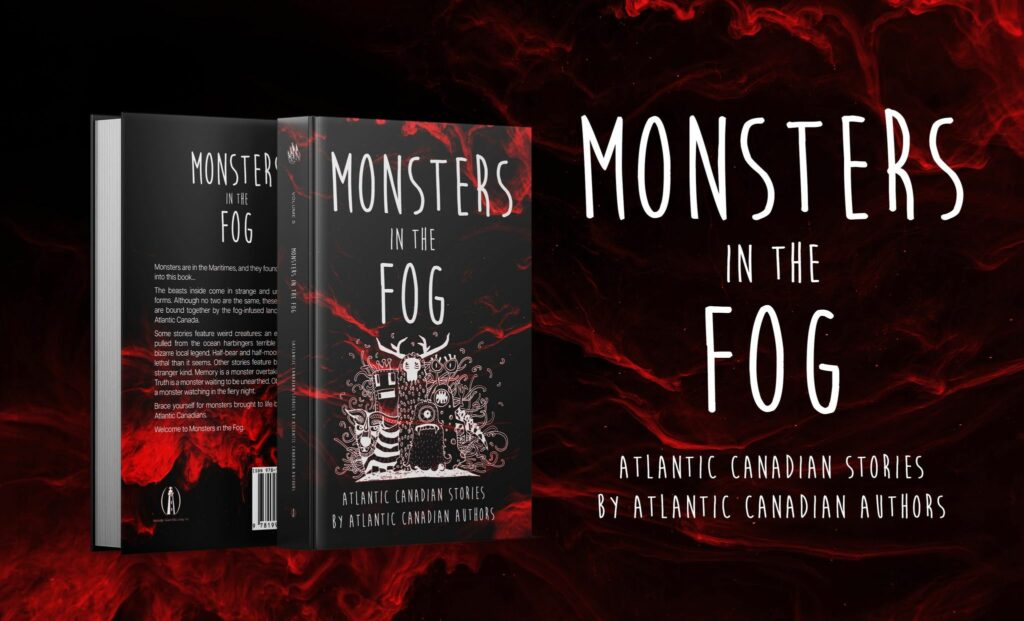 The book launch for Monsters in the Fog took place yesterday at the Saint John Central Library, and there was a great turnout. Many of the contributors read, including me, and it was wonderful to be a part of it. More importantly, I think the organizers were pleased with the number of books they sold.
The experience has refueled my ambition to publish more and to have more confidence in the subjects that interest me. I hope you'll take the time to read Monsters in the Fog.